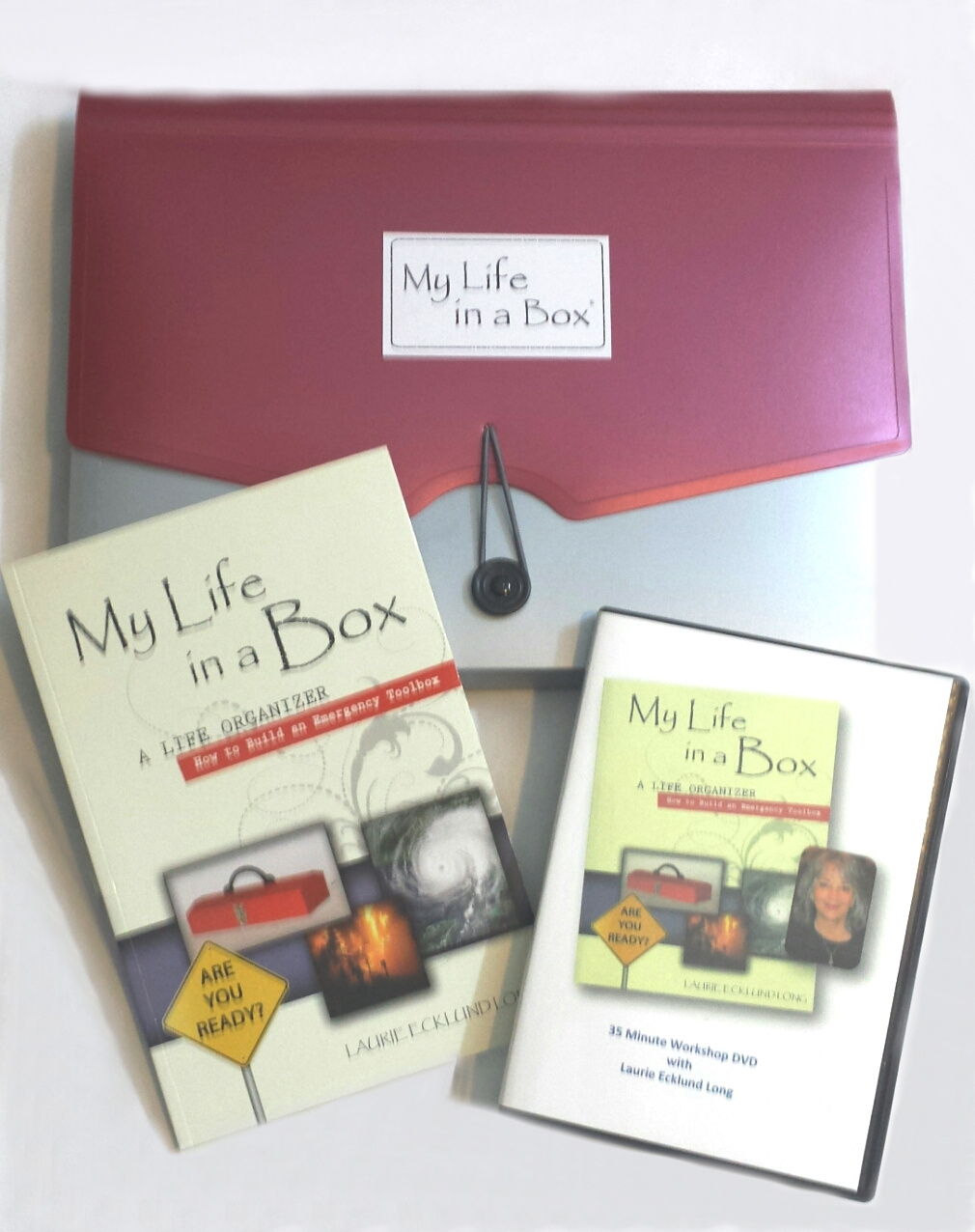 My Life in a Box Kit With DVD
$69.95
Be prepared, get organized and stop procrastinating.  Purchase the My Life in a Box Kit and you will be ready for any type of family emergency, or natural disaster.  Included is a DVD of Laurie's training workshop.
Laurie Ecklund Long has spent years putting together this amazingly simple program that will help you find a way to simply organize your life, and locate vital documents that will help you through the toughest times of your life, as well as help you plan for future power outages, and have food, water, tools, and first aid supplies on hand.  Give it a try.  You and your family will be so glad you did.
Description
Have you ever felt so motivated to change something in your life, and then procrastination sets in, and months later, you're still in the same spot?  Emergency preparedness is one of those things that is just like that.  That's why the My Life in a Box Kit was designed.  The contents of this kit will motivate you to get your entire life organized, one step at a time.  That way you will be prepared for any type of family emergency or natural (or man-made) disaster.
The kit includes:
My Life in a Box Book
Expandable Document File (Color & style may differ)
Laurie Long's workshop on DVD
Support to keep you motivated
Order now, and get YOUR Life in a Box so that you can be ready for anything that may come your way.  Bulk rates for orders over 10 My Life in a Box books are available through AGL Publishing Inc. Click on the CONTACT tab listed above, to request bulk order prices.